CXRacing Twin Turbo Intercooler Kit For GM G-Body Cars with LSx Motor Swap. Dual T4 T76 Turbo, Dual 44mm Wastegate with Big Front Mount Intercooler Kit. Supports 900-1000 WHP.
Fits 1980s GM G-Body RWD Cars, Such As Grand National, Cutlass, Monte Carlo, El Camino, Malibu, Bonneville, Grand Prix. Includes Turbo Headers, Downpipes, Turbos, Wastegates, Intercooler, Piping Kit, BOV.
Note:
1. This Kit Is Developed Based On A 1981 Oldsmobile Cutlass Supreme, for Other G-Body Chassis, Fitment Might Be Slightly Off and Some Modifications Are Needed
2. Intercooler Piping Kit Is Based On An Aftermarket Intake Manifold which Throttle Body Sits Higher Than Stock Intake/Throttle Body, You Might Need to Cut the Last Piece of Pipe that Connects to the Throttle Body Shorter.
3. No Installation Instruction Is Provided, However, We Show Many Installed Pictures and Video. It Is For Advanced User Knows How To Install A Turbo Kit.
4. This Is A Proprietary Design By CXRacing, If Your Engine Sits Too Low, Downpipe Might Hit.
Application:
- Chassis: GM G-Body RWD In The 1980s
- Motor: LS1/ LSx
Note:
1. This Kit is for Turbo and Intercooler Kit Hardware Only. Dual Turbo Comes with the Kit Supports 900-1000 WHP. However, You Must Have a Built Motor, Upgraded Fuel System, Tune the System, and Stronger Transmission and Rear End to Support Bigger Power.
2. Need to Drill Two Oil Return Ports on the Oil Pan for Turbo Oil Return, and Weld Two AN10 Fitting (Make Sure to Clear Crank Clearance Inside the Oil Pan When Welding the Fitting). Turbo Oil Feeds Run From Oil Filter Sandwich.
3.This Product was developed based on US model Left-Hand-Drive chassis. For Right-Hand-Drive, due to potential conflict with steering shaft, fitment most likely will be an issue and we don't guarantee fitment. Modification is needed and we won't accept return due to Right-Hand-Drive fitment issues.
Product Being Sold:
Manifold/Header Kit + Turbo + Wastegate + Intercooler + Piping Kit + Oil Line Kit
This is CXRacing's Newest Products for the Application Stated Above. All Parts Are Developed from Ground Up in Our R&D Center in USA, Designed and Built for Improved Performance Gains, with Excellent Fitment and Easy Installation.
Product Info and Spec:
Intercooler:
- Bar & Plate Aluminum Intercooler
- Core Size: 24"X10"X3.5"
- Overall Size: 27"x16.5"x3.5"
- Two 2.5" Inlet, One 3" Outlet
- 3.5" Thickness Core
Piping Kit:
- Mandrel Bent Aluminum Pipe
- 2.5" Hotside Pipes and 3" Cold Side Pipe
- Comes with 50mm BOV, Silicon Hoses, and T-Bolt Clamps
- Note: For Stock LSx Intake Manifold, Might Need to Cut the Pipe by 1.5-2".
Turbo and Wastegate:
- T4 T76 Turbo, 0.81 Exhaust Housing, Excellent for Mid-Range Power
- 4" Air Inlet, 2.5" Compressed Air Outlet
- Wet Floating Bearings
- 76mm Wheel Compressor
- P Trim .81 A/R Turbine
- 3" V-band Hot Side
- 44mm Vband Wastegate 8 PSI
Manifold/Header/Downpipe Kit:
- T4 Turbo Flange
- Stainless Cast Turbo Elbow Adapter, Easy Installation
- 3" Downpipe
- 1.5" WG Dump Tube
- Note: Downpipes End at the Transmission Shaft Area, You Will Need to Build the Rest Of the Exhaust System (Not Included)
Notes:
- Off Road or Track Use ONLY, NOT for Street Use.
- Due to the Complexity of Swapping a Motor to Different Chassis, Please Make Sure that You Understand the Application Stated Here are the Right Parts for Your Project.
- Parts Being Sold are the Kit Being Advertised ONLY. Other Parts Shown on Pictures are for Demo Only (of Our Complete Swap Kit). Check Our Other Website Items.
Optional One Dual Ball Bearing Turbo is Available with Extra Payment, Please Select the Ball Bearing Option When Buying.
Click Below Picture to Watch Installed and Running Video: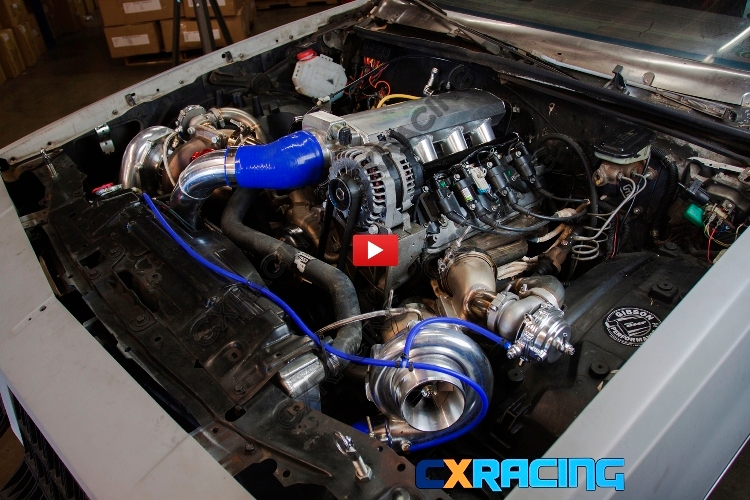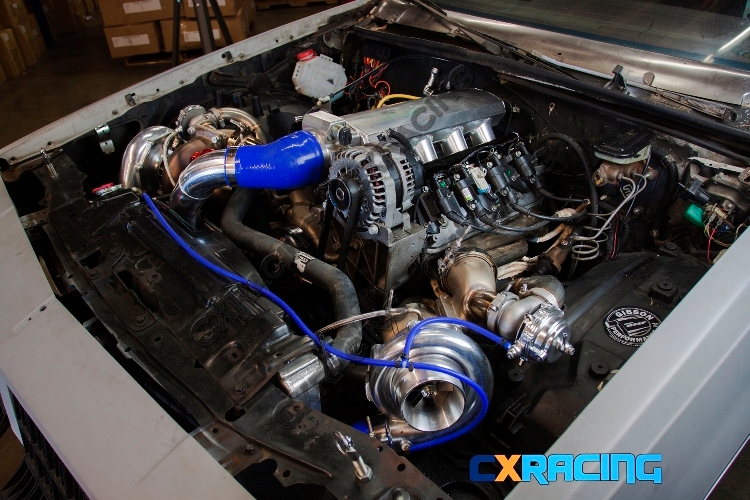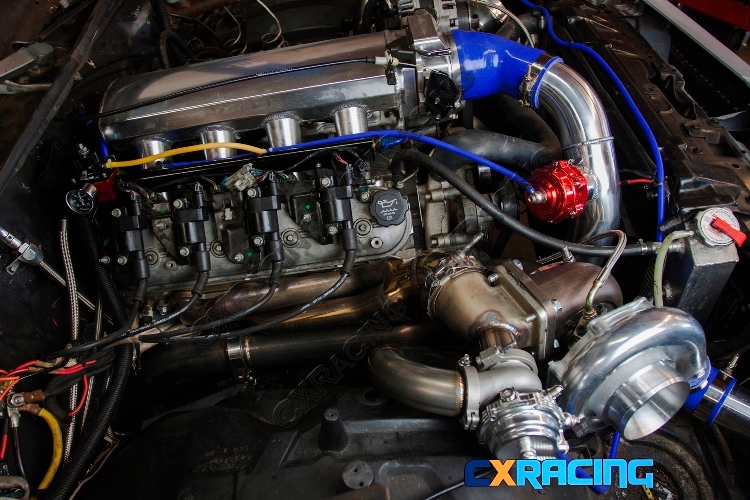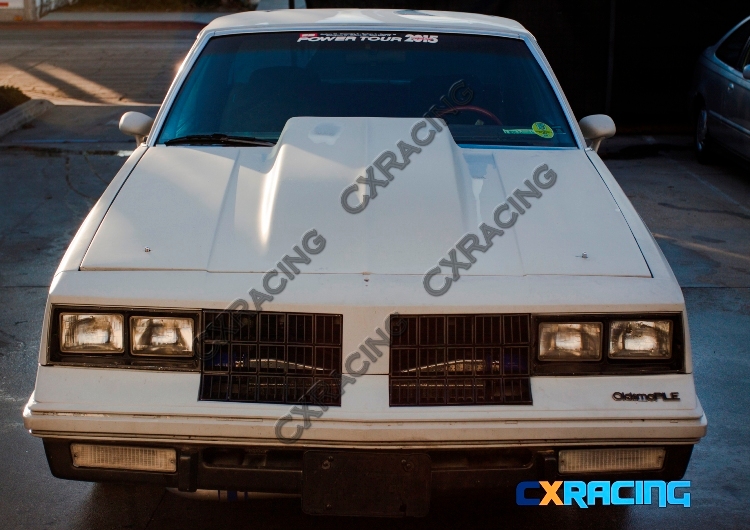 Highlights:
- Especially Designed, Made for the Application Stated
- Fully Tested, Simple Easy Installation
- Offers Excellent Performance Gains
- One of the Best Kits on the Market, with High Quality Products and Affordable Pricing

Item(s) Included:
- Turbo Header with Turbo Elbow Adapter x One Pair
- T4 T76 Turbo X 2
- 44MM Wastegate X2
- Downpipe x 4 Pcs
- WG Dump Tube X 4 pcs
- Oil Line Kit
- Vband Clamps x 8 pcs
- Intercooler + Piping Kit + BOV + Hoses + Clamps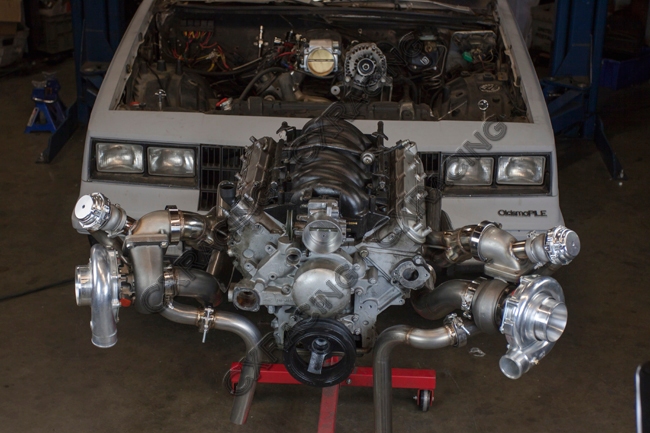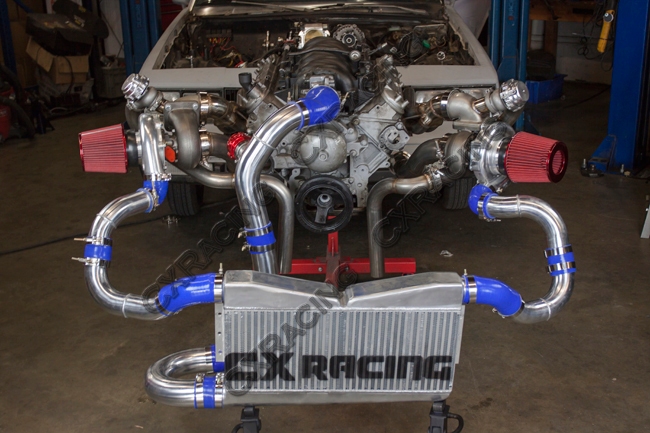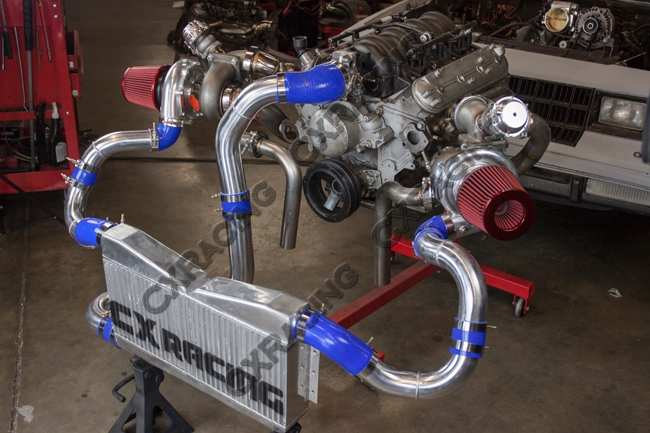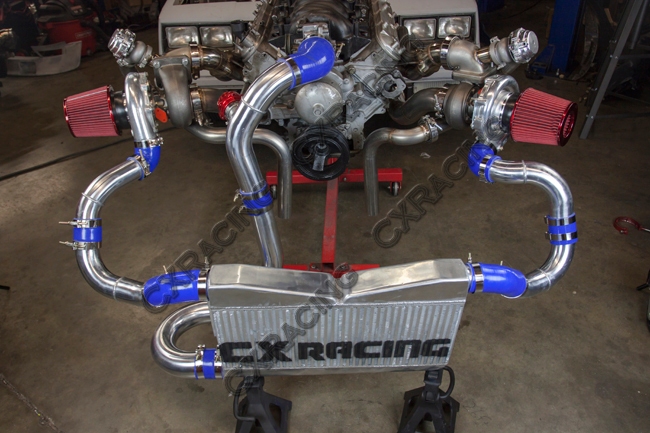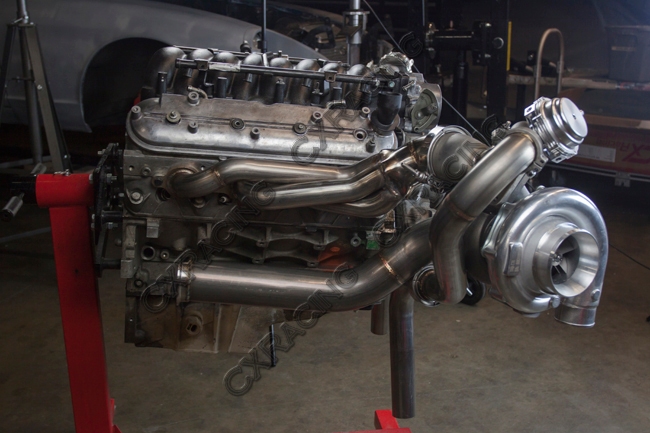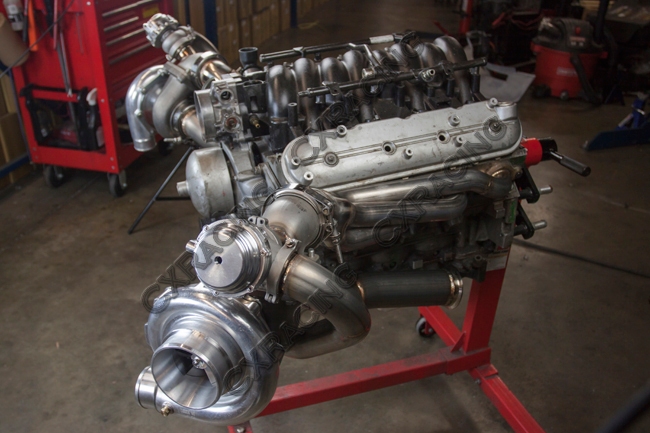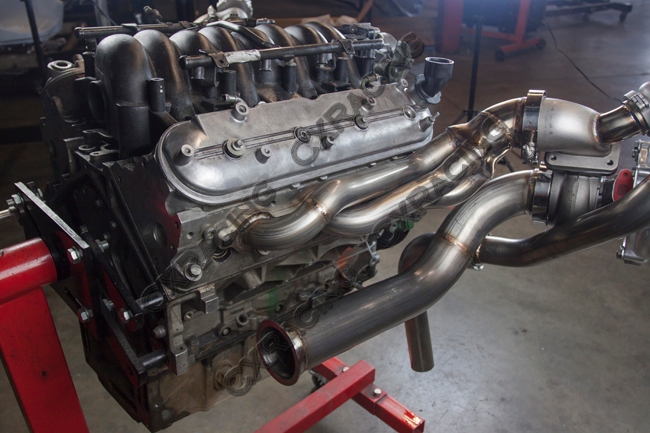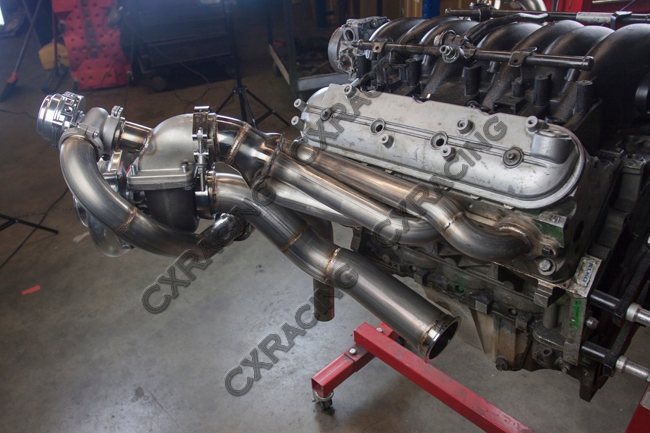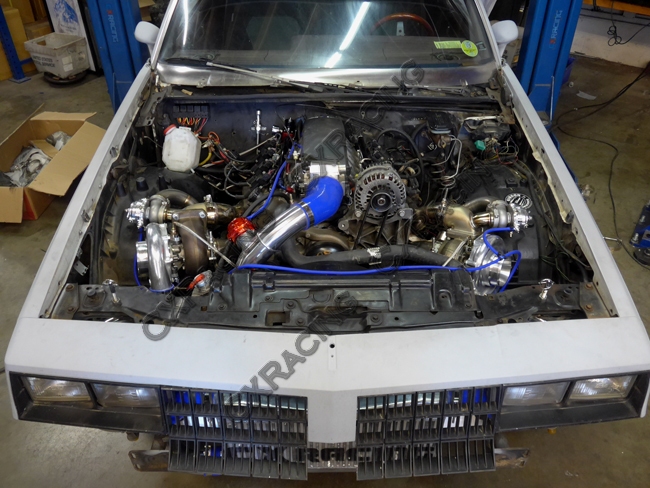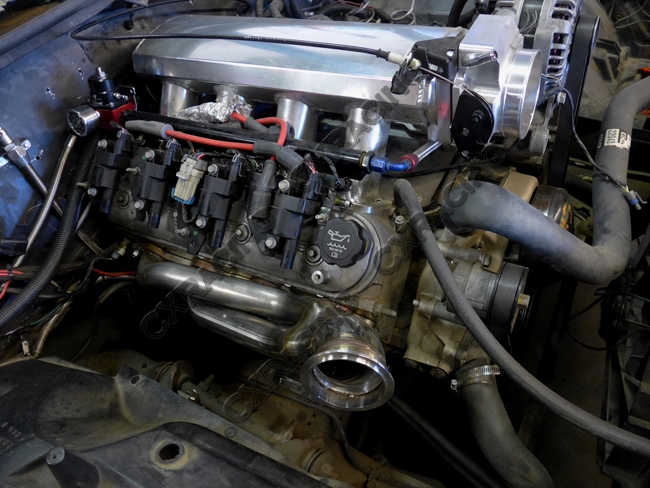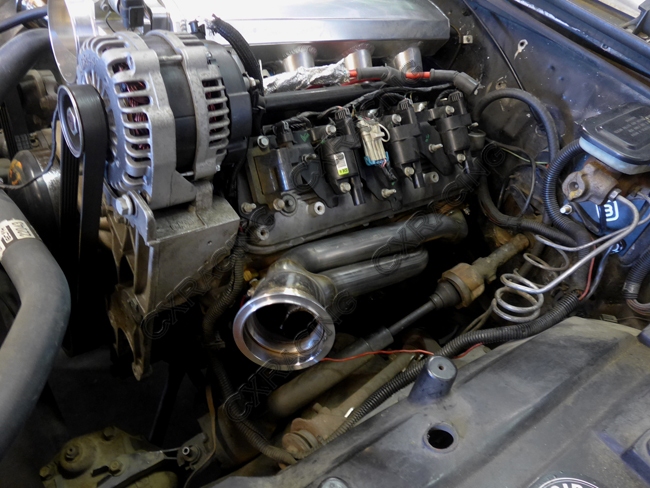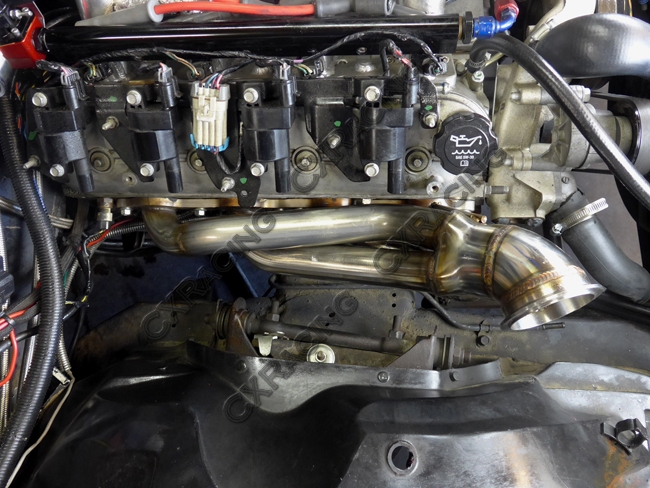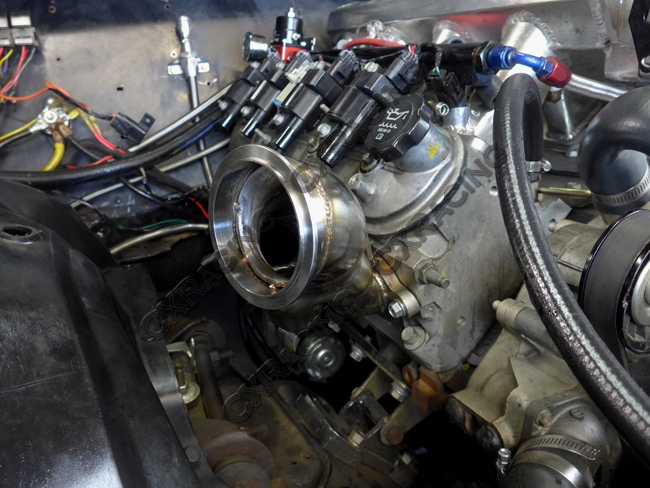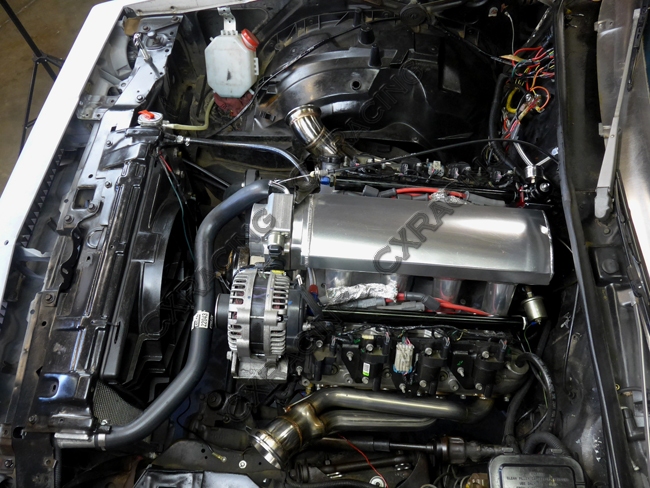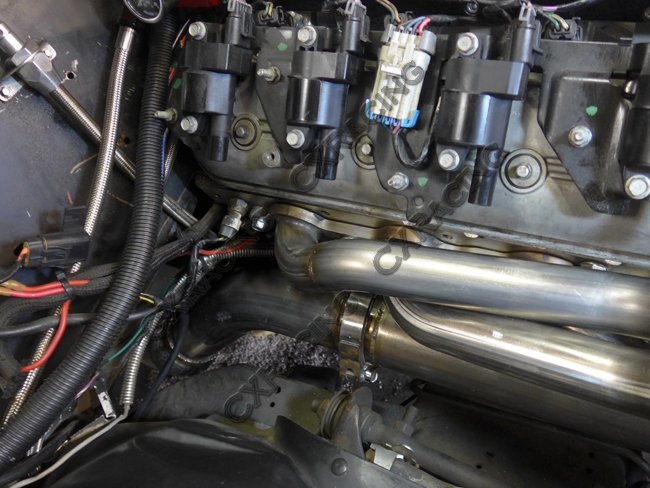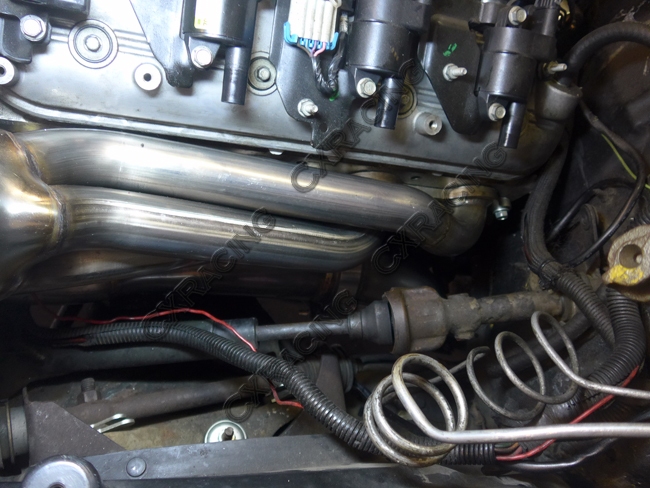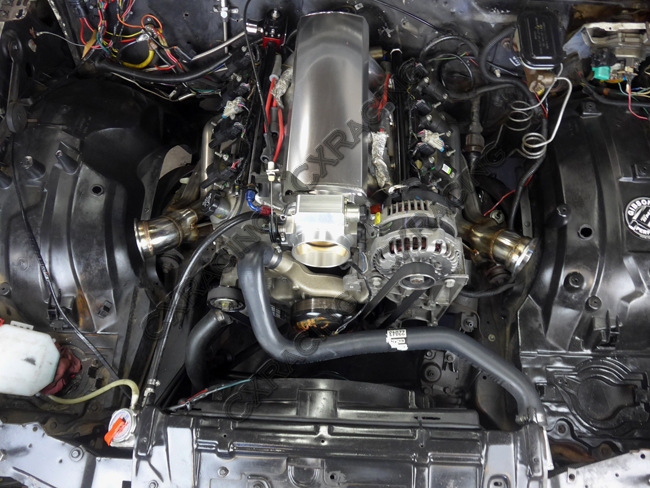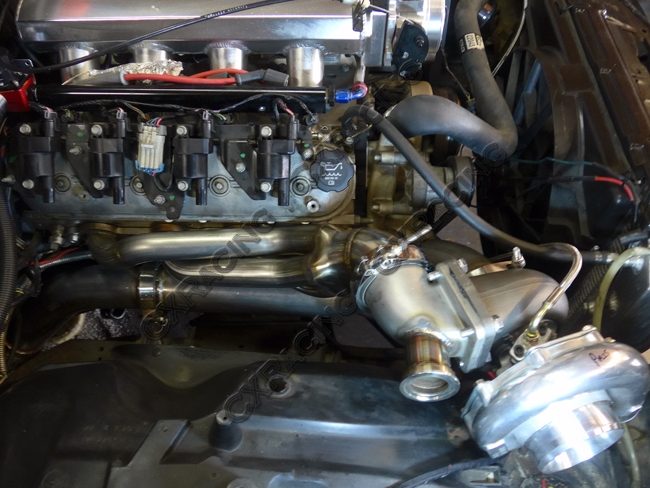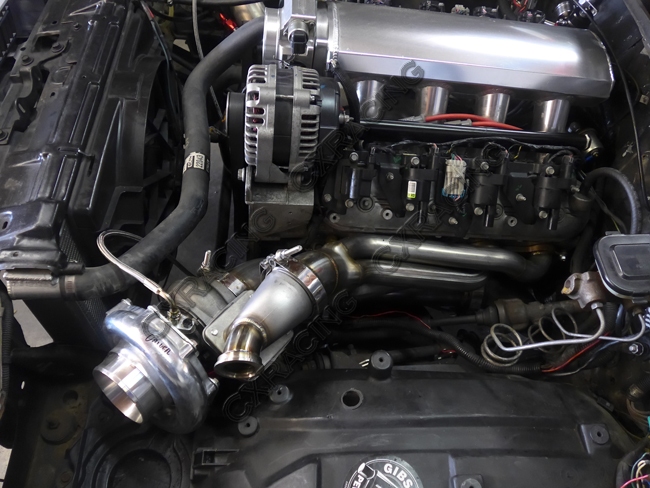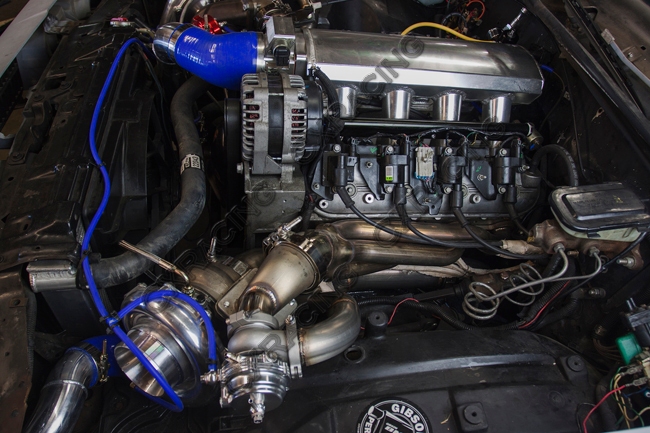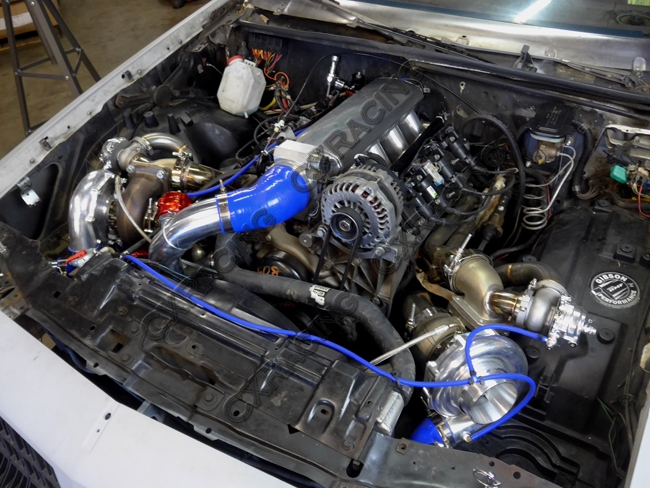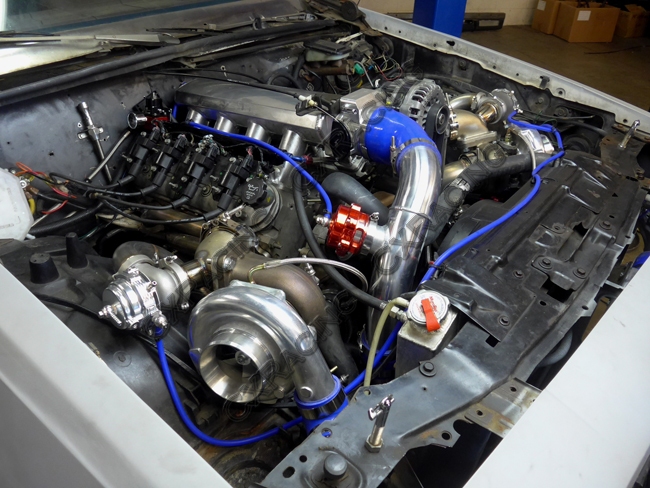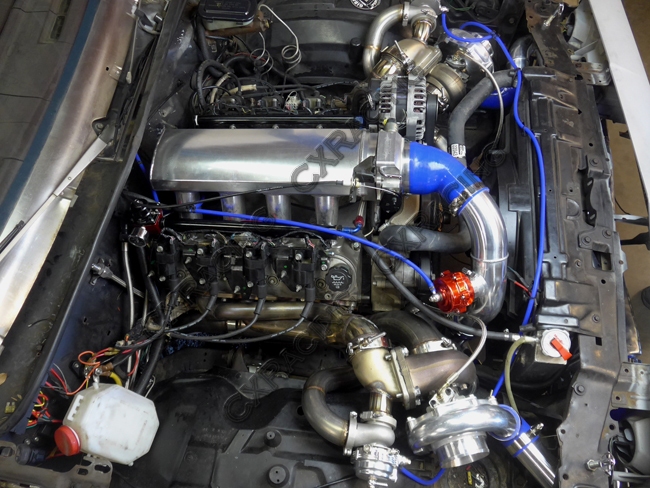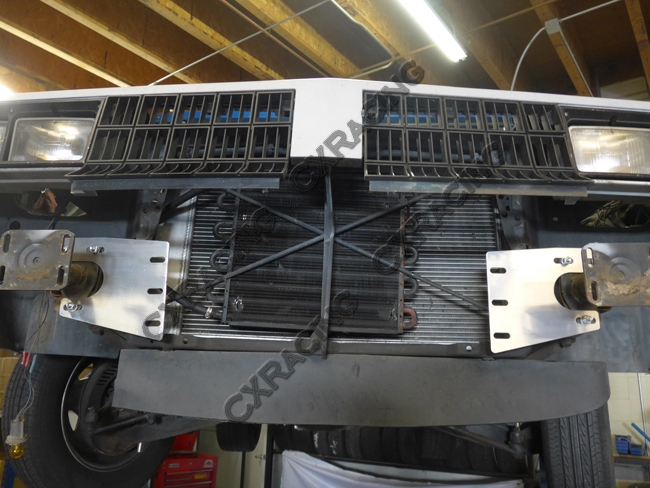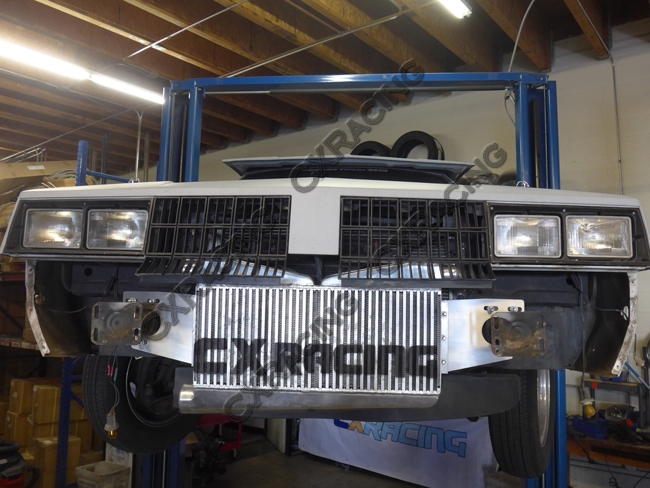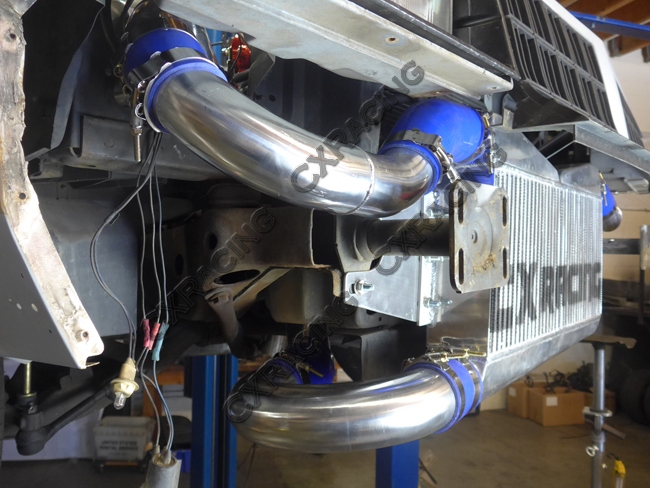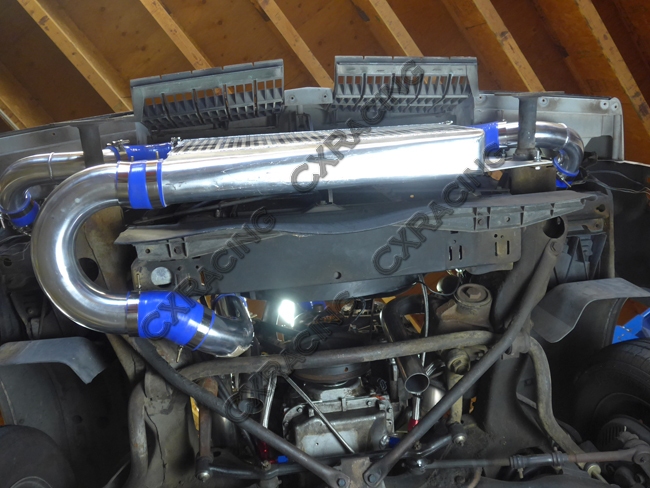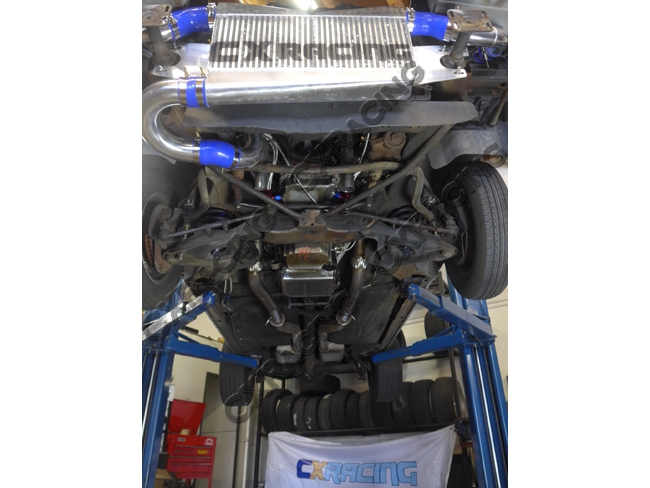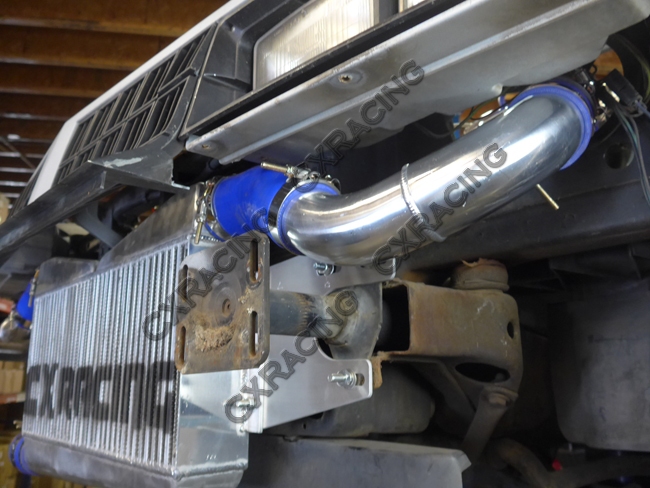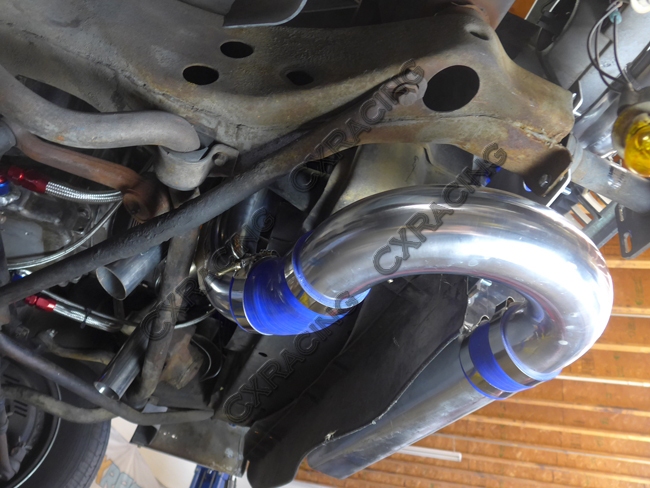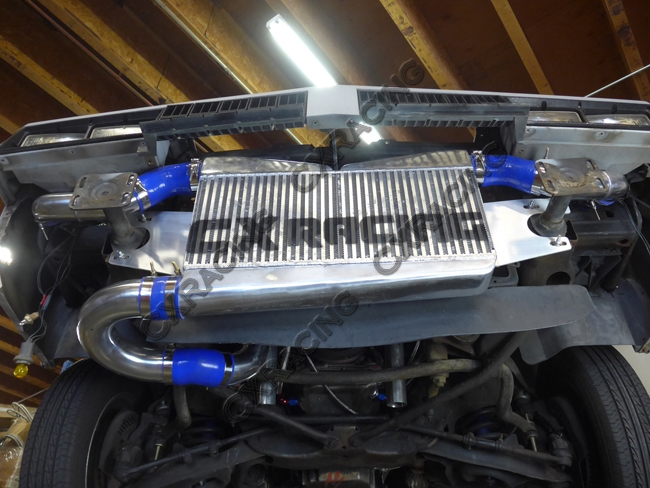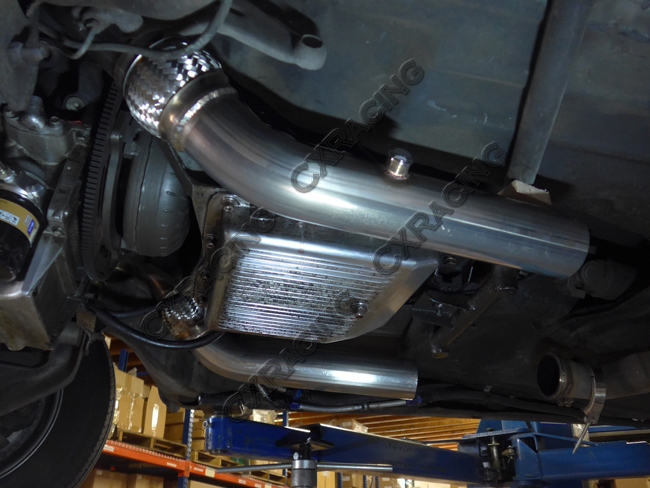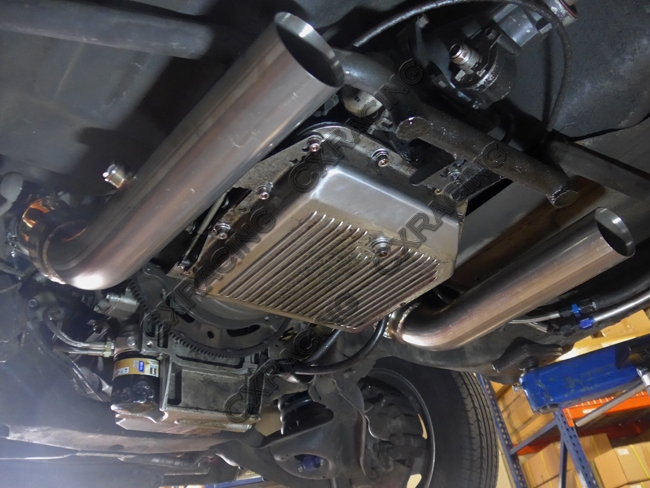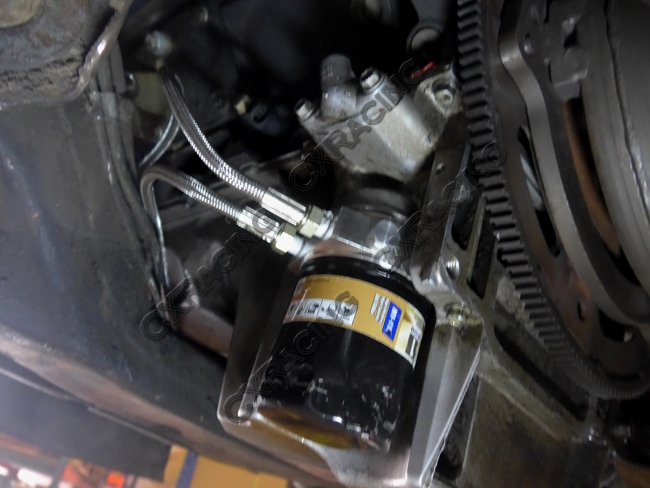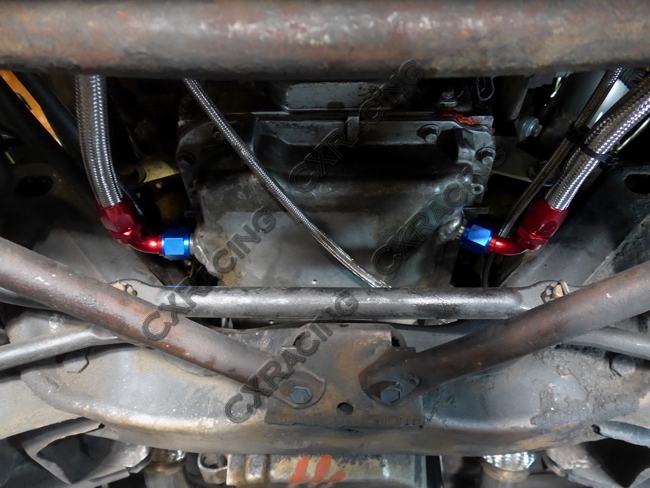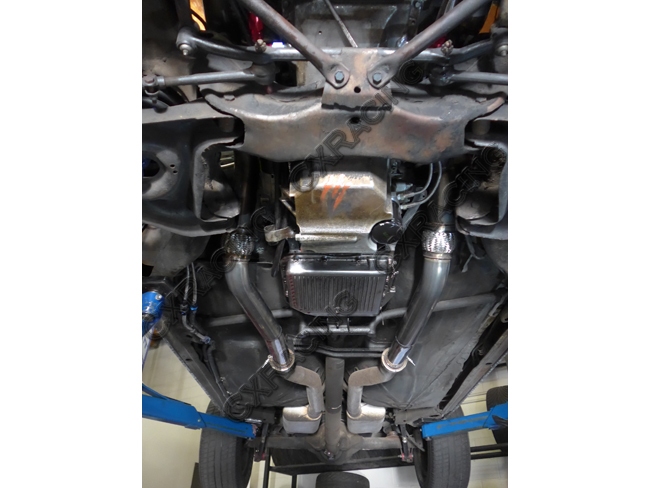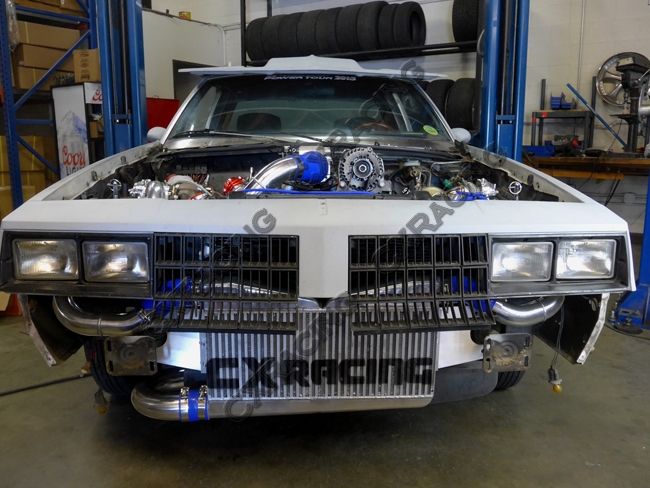 Twin Turbo Header Intercooler Kit For G-Body LS1 LS Motor Cutlass Grand National Monte Carlo
Brand: CXRacing
Product Code: TRB-KIT-LS-TT-GBODY-IC
Availability: In Stock