CXRacing Front Mount Intercooler Pipe Tube Kit For 1993-2002 Toyota Supra MKIV with 2JZ-GTE Factory Twin Turbo

Totally New Development From Scratch, Fully Tested, Dyno Proven

Gains 24HP, 34 Lb-ft. 40 Degree Cooler.

Intercooler + Piping + BOV + Silicon Hose + T-Clamp +Bracket + Oil cooler +Coolant Tank

Bar & Plate Intercooler
Core Size 24"X12"X4"
3" Inlet & Outlet, 4" Core

CXRacing is proud to Introduce their new FMIC for the 1993-2002 Toyota Supra Turbo. Designed to replace the restrictive factory side-mount intercooler, the new FMIC from CXRacing offers improved flow, position and increased surface area to increase performance, substantially reduce charge temperatures and eliminate heat soak.

Rather than limit flow and potential surface area by side mounting the intercooler, (where it receives significantly less air flow), the FMIC for the 1993-2002 factory Turbo Supra from CXRacing features an optimum front-mount position to maximize exposure to (high-speed) ambient airflow. This not only increases overall cooling at every boost level, but dramatically reduces heat soak.

Extensive dyno testing with the factory side-mount intercooler revealed that the charge temperatures continued to escalate with each successive run. The factory intercooler was simply not sized of positioned to keep pace and suffered from excessive heat soak after only 3 consecutive runs. During the 3 back-to-back runs, the intake air temperature increased by over 40 degrees! By contrast, the new FMIC from CXRacing dramatically reduced inlet charge temperatures and maintained that level of cooling run after run. The difference in charge temperature between the stock intercooler and new FMIC from CXRacing and after 3 consecutive runs was an nearly 40 degrees! The additional cooling offered by the FMIC from CXRacing improved the power output of the 3.0 2JZ-GTE by as much as 24 hp and 34 lb-ft.

Features:
- Bolt on upgrade to 2JZGT Eengine with Factory Twin Turbo. No cutting, welding or fabricating necessary
- 160% Increase in Surface Area (over the stock intercooler) to Maximize Charge Cooling
- Optimum Front-Mount Position for Maximum Exposure to (High-Speed) Ambient Airflow
- 3" Aluminum Polished Piping with silicon hoses and T-Clamps. (2.5" Pipe to the Turbo, the rest of the pipes are 3")
- High quality intercooler, 31"x12"x4" overall size, Supports Big HP application.
- Comes with Free BOV, Coolant Tank and External Power Steering Oil Cooler
- High-Quality Aluminum and Stainless Steel Mounting Brackets, T-Bolt Clamps

Performance:
- Improved Power by 24 hp & 34 Lb-ft over Stock Intercooler
- Decrease Charge Temps by over 40 Degrees over Stock Intercooler
- Decrease Heat Soak & Improved Repeatability
- Dramatically Reduce Harmful Detonation and/or Timing Retard (applied by factory ECU)
- Increase Boost by 1 psi

Note:
- Factory Power Steering Cooling Tubes are on the way of the intercooler, need to be removed. An external oil cooler is provided, but you need to buy approximate 9 Ft of 3/8"high pressure (rubber) transmission return hose.
- Factory Radiator Coolant Reservoir Tank is on the way of the intercooler, need to be removed. An Aluminum Coolant Tank is provided.
- Detailed Installation Guide is provided downloadable with purchase of this kit.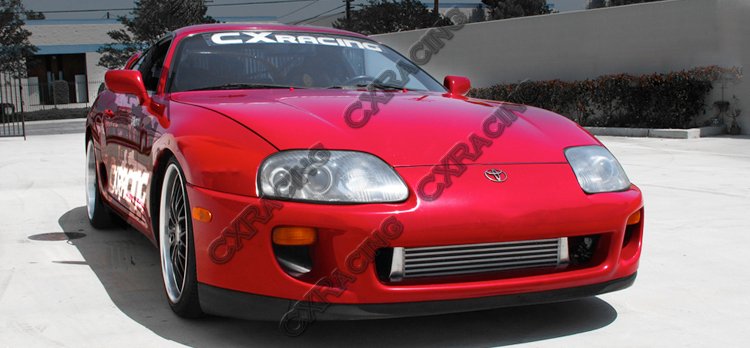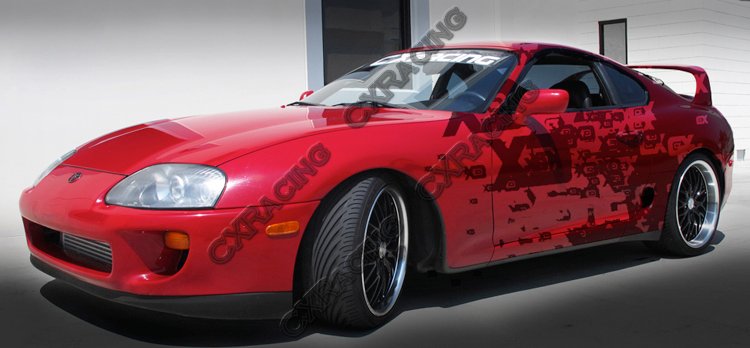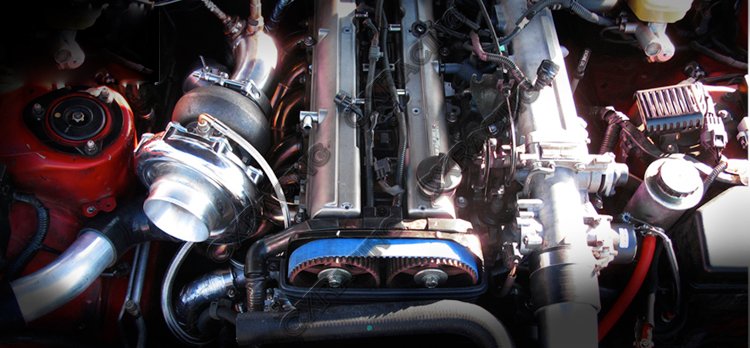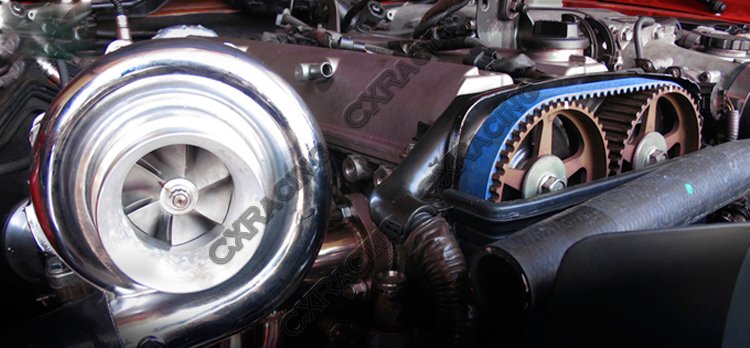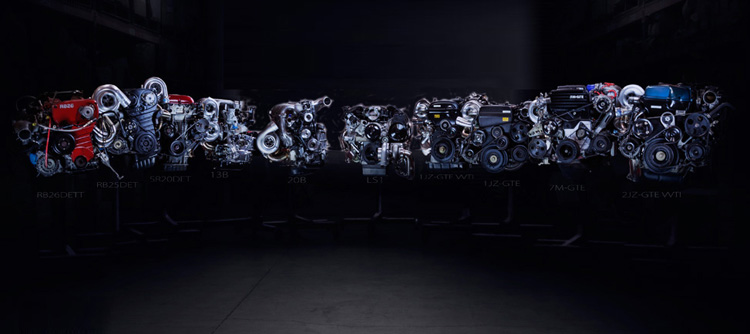 Item Included:
- Intercooler
- Aluminum Mounting bracket
- Aluminum Polished Piping kit, with silicon hoses and T-Clamps
- Oil Cooler
- Coolant Tank
- BOV
Below Are Installation Pictures: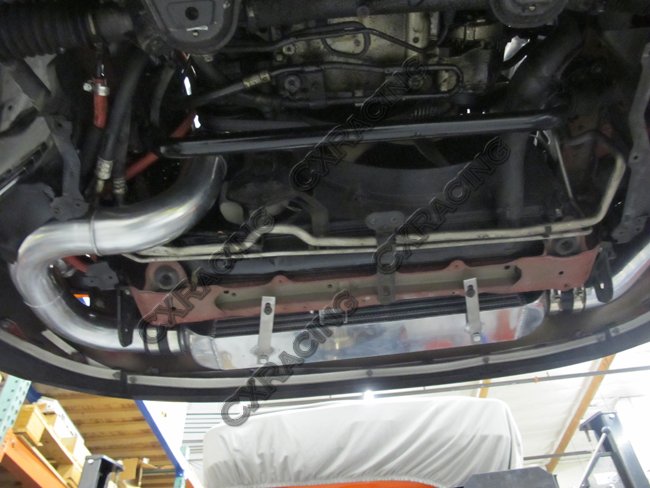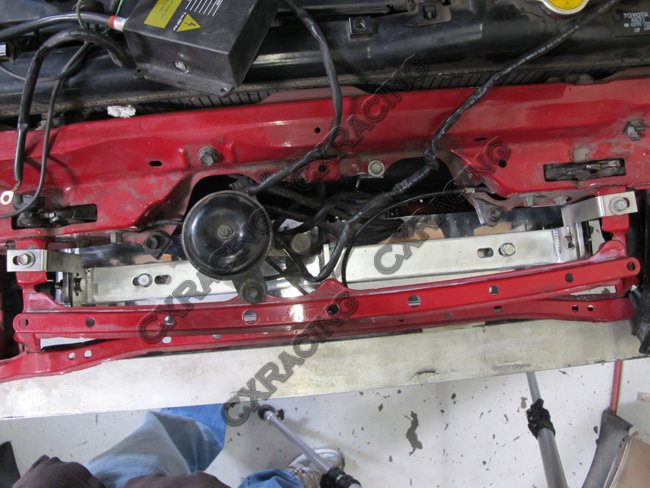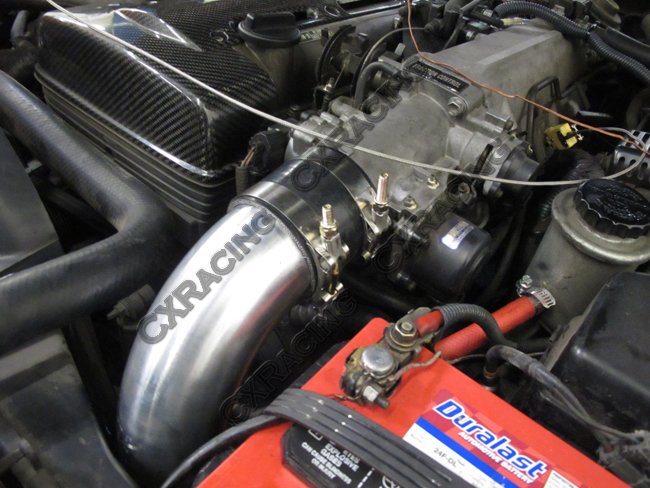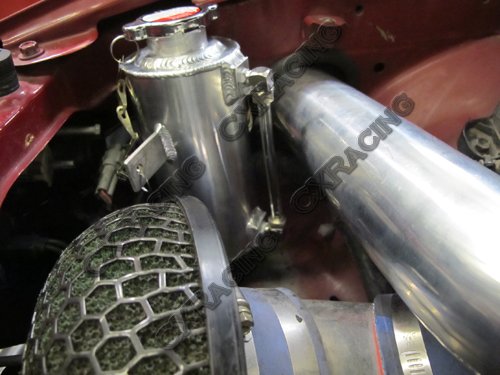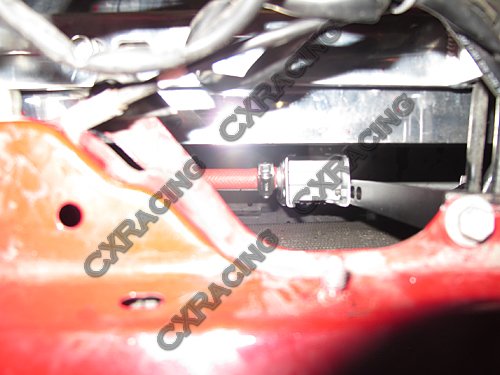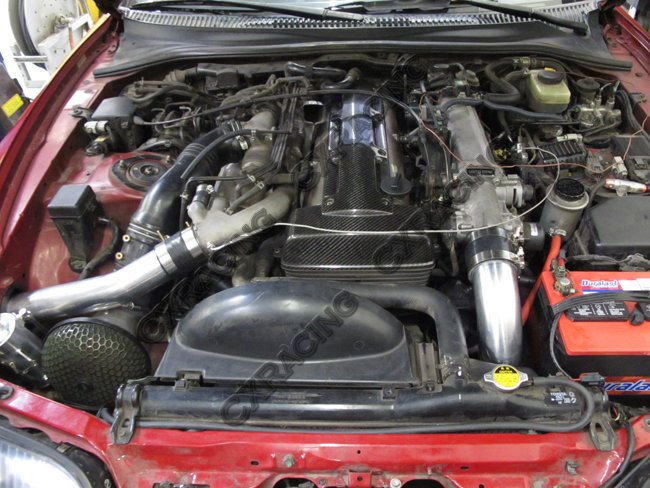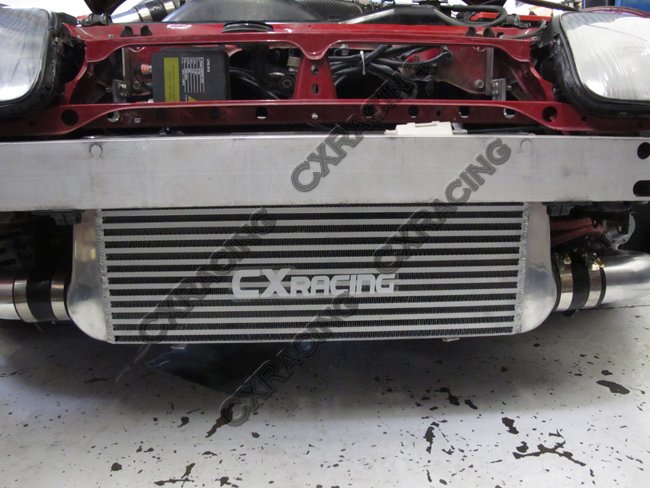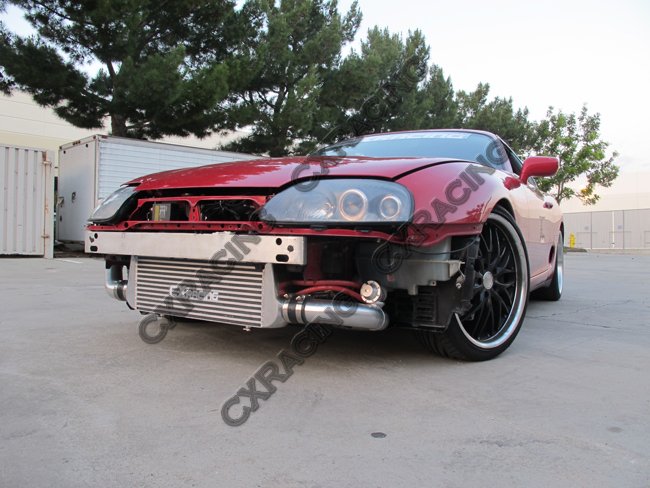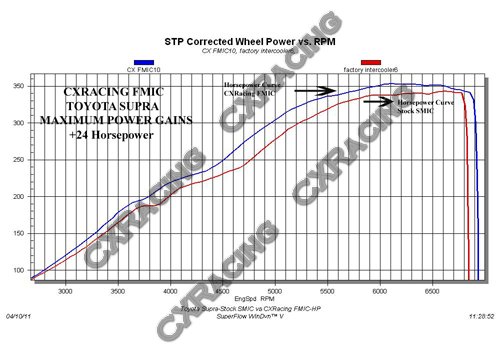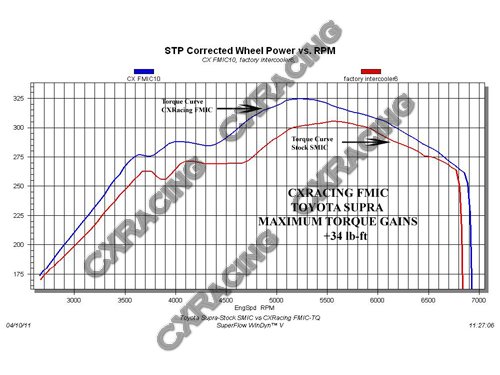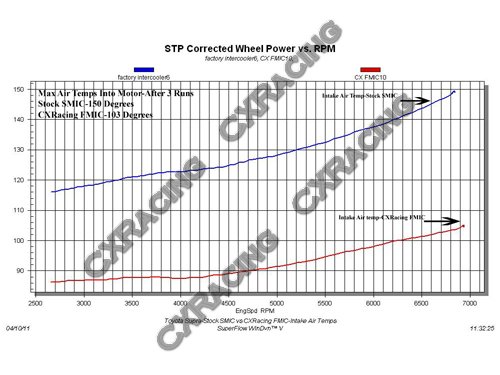 Front Mount Intercooler Pipe Tube Kit For 1993-2002 Toyota Supra MKIV with 2JZ-GTE Factory Twin Turbo
Brand: CXRacing
Product Code: KIT-2JZGTE-MK4-IC0023-BRK-BOV017
Availability: In Stock