CXRacing Front Mount Turbo Intercooler + Mounting Bracket For Nissan 350Z
Big 3" Core Intercooler Flows Air Left to Right. Works for Many Boosted Application for 350Z
Note:
- This is For Intercooler and Brackets ONLY, Nothing Else.
- No Installation Instruction Is Provided. But We Show Many Installed Pictures on This Listing and Installation Notes. It Is Very Intuitive.
Product Info and Spec:
Intercooler:
Bar & Plate Construction
Core Size: 24"x12"x3"
Overall Size: 31"x12"x3"
3" Thick Core, 3" Inlet & Outlet
Notes:
- Off Road or Track Use ONLY, NOT for Street Use.
- Due to the Complexity of Swapping a Motor to Different Chassis, Please Make Sure that You Understand the Application Stated Here are the Right Parts for Your Project.
- Parts Being Sold are the Kit Being Advertised ONLY. Other Parts Shown on Pictures are for Demo Only (of Our Complete Swap Kit). Check Our Other Items.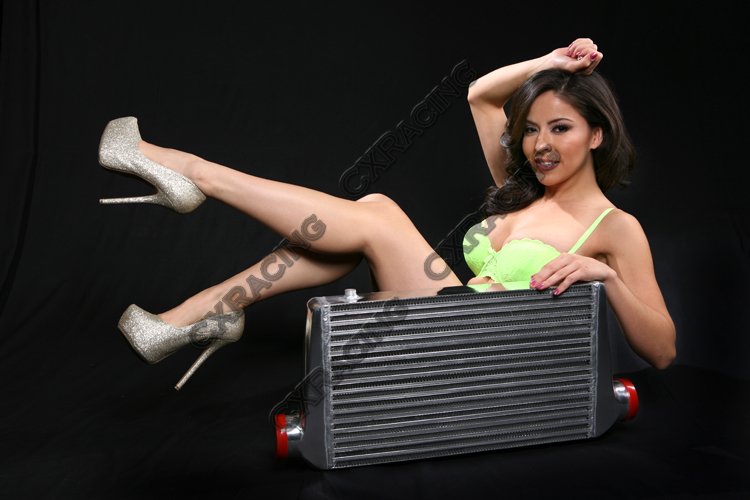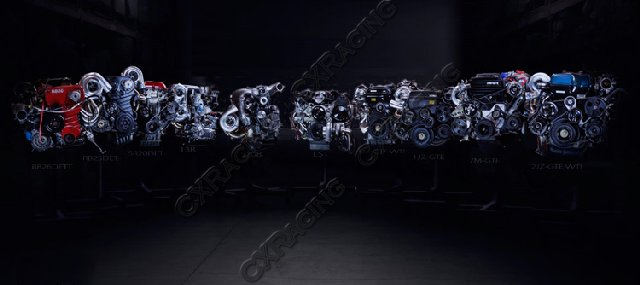 Highlights:
- Compress Air Flow Rate: <700Cubic Feet/Min, Rated to 600-800 Max HP
- Working Pressure: 5~50PSI
- Pressure Drop:2~5psi@35psi; 0.2~0.5psi@15psi
- Hot Air Temperature: 32°F~302°F (0°C~150°C)
- Material: 100% Aluminum, Bar and Plate Design, Polished
- Construction: Machine Cut and Stamped, Hand Welded
Item(s) Included:
Intercooler
Bracket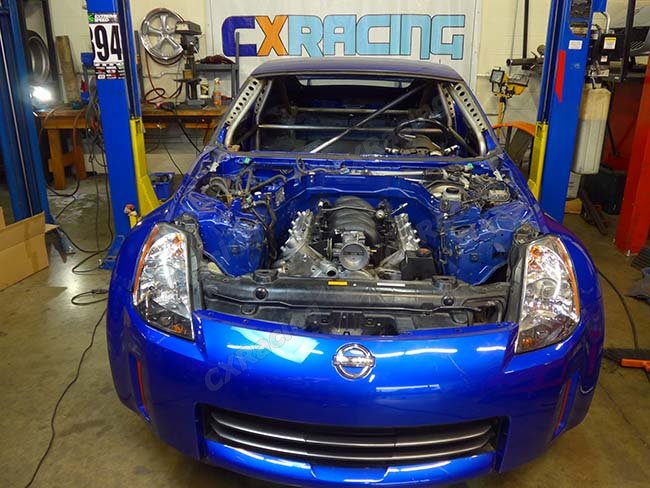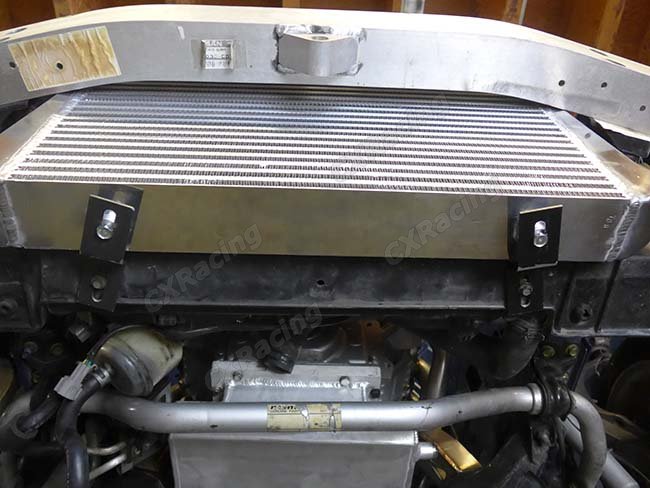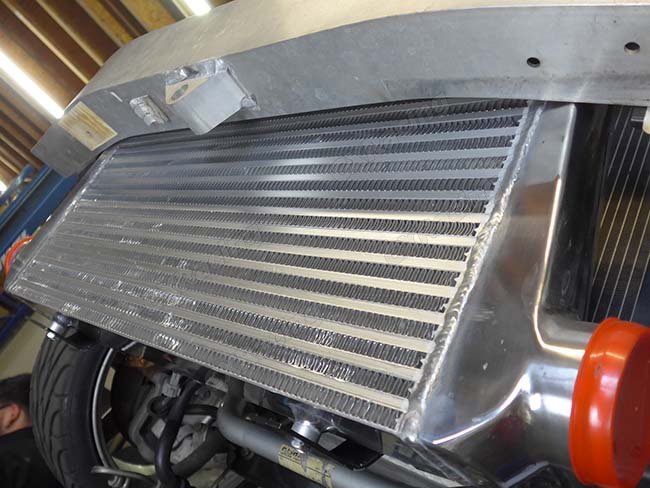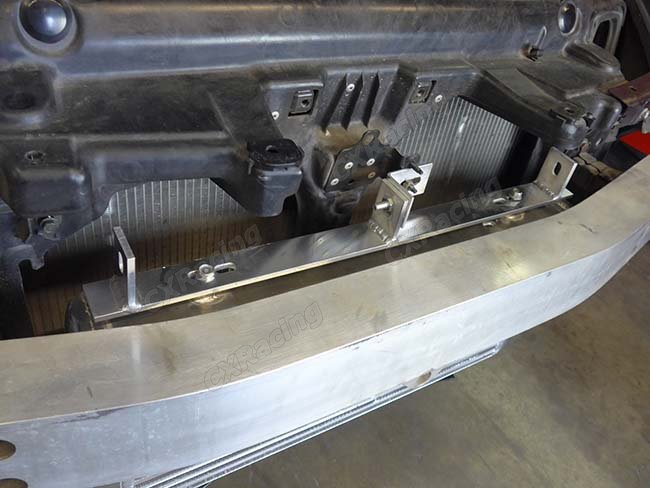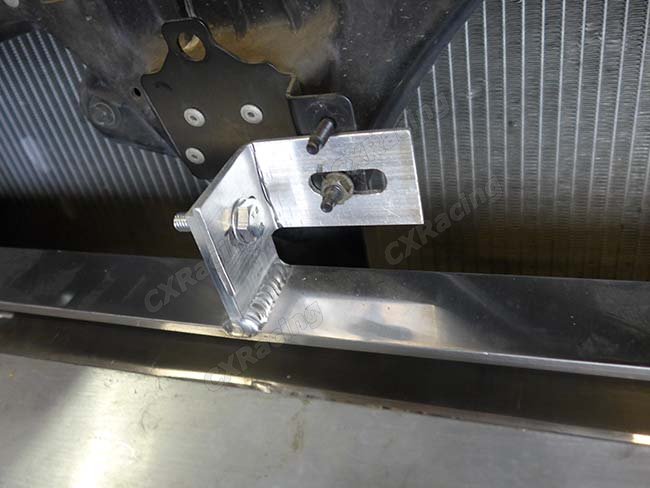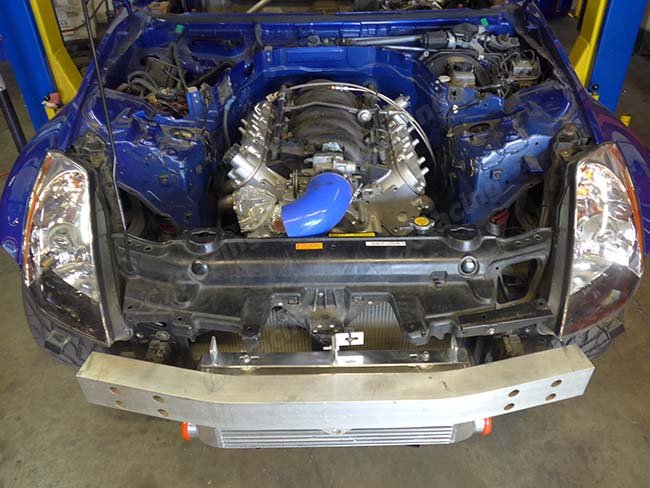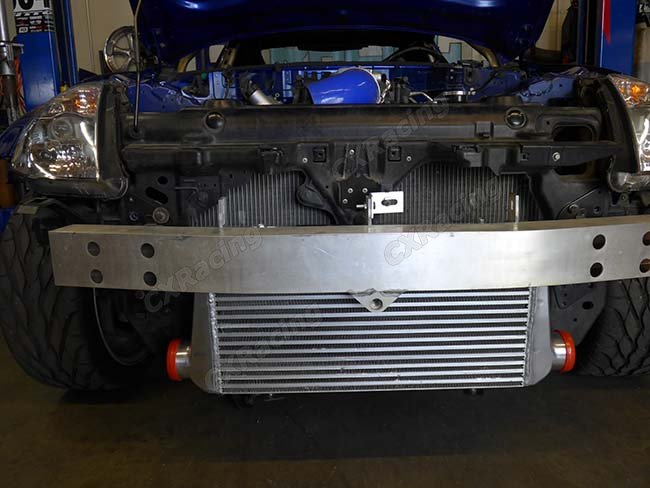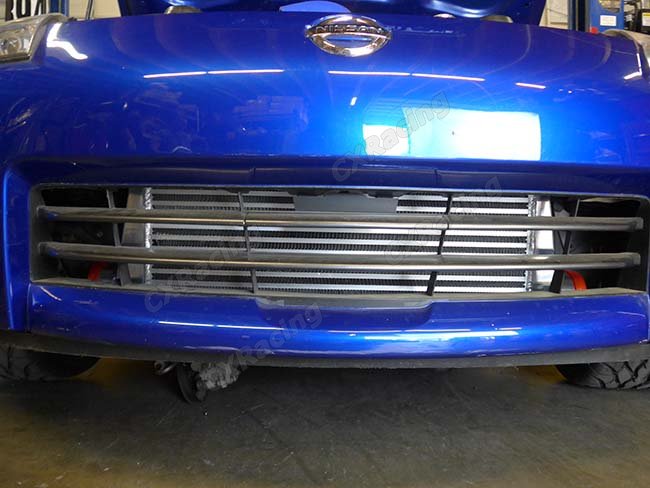 Turbo Aluminum Intercooler + Bracket For Nissan 350Z
Brand: CXRacing
Product Code: BRK-350Z-IC0022
Availability: In Stock