CXRacing Front Mount Intercooler + Piping Kit For 2000-2007 Volvo V70 2.4T I5
Replaces Factory Intercooler and Pipes.
This Kit Is Developed From A 2003 Volvo V70 2.4T, It Should Fits Other Volvo P2 Platform Vehicles, Such As S60 S80 with the Same I5 2.4L or 2.5L Turbo Motor. However, We Have Not Tested on These Cars and Fitment Is NOT Guaranteed.
Application:
Chassis: 2000-2007 Volvo V70 (P2 Platform)
Engine: I5 2.4L Turbo
Products Being Sold:
Intercooler + Bracket + Piping + Silicon Hose + T-Clamp
This is CXRacing's New FMIC Kit Developed From Ground Up, Replace Restrictive Factory Small Intercooler. With this Intercooler Kit, Intake Temperature is Lowered, and Much Better Pulling Capacity. Kit is Designed with Bolt On Fitment Comes with Brackets for Pipes and Intercooler, Sensor Flange is Bolt On for Factory Temp-Sensor.
Product Info and Spec:
Intercooler:
Bar and Plate Design
Core Size: 21"x9"x2.75"
Overall Size: 28"x9"x2.75"
2.75" Thick Core
2.5" Inlet & Outlet
Piping Kit:
2.5" Mandrel Bent Aluminum Pipe
Comes with Silicon Hoses, and T-Bolt Clamps
Notes:
Need to Remove Stock Intercooler So That New Piping Can Run Through.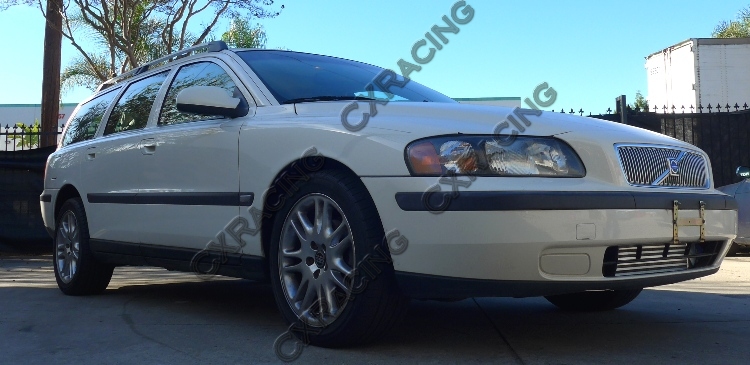 Click Below Picture to See Flowbench Test: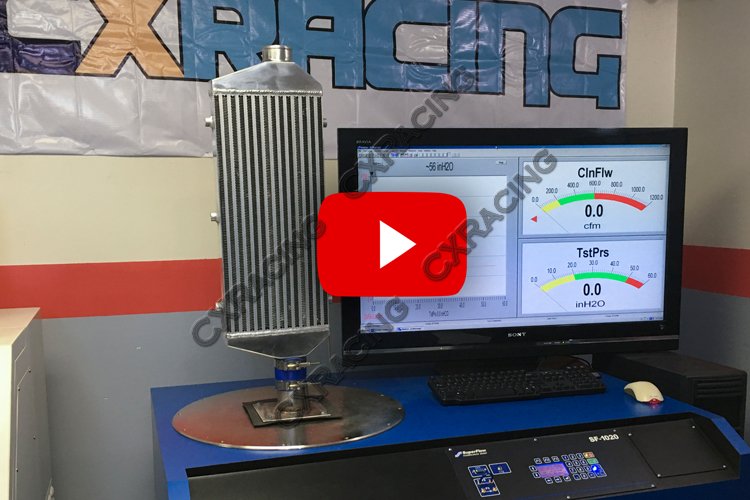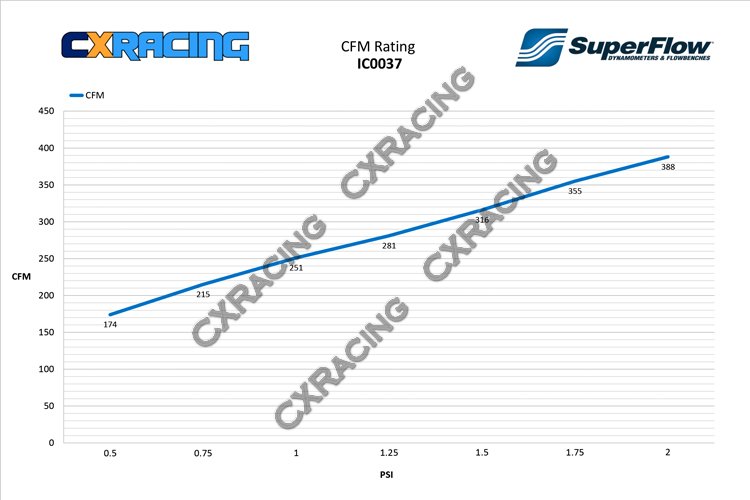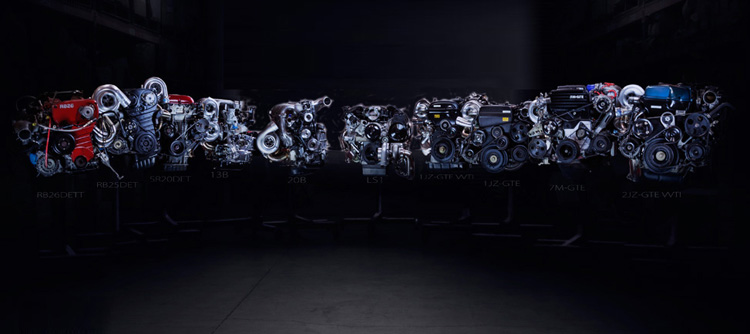 Highlights:
Especially Designed, Made for the Application Stated
Fully Tested, Simple Easy Installation
Offers Excellent Performance Gains
One of the Best Kits on the Market, with High Quality Products and Affordable Pricing
Items Included:
Intercooler + Bracket
Aluminum Pipes
Silicon Hoses and Stainless Steel T-Clamps 
Below Are Installation Pictures: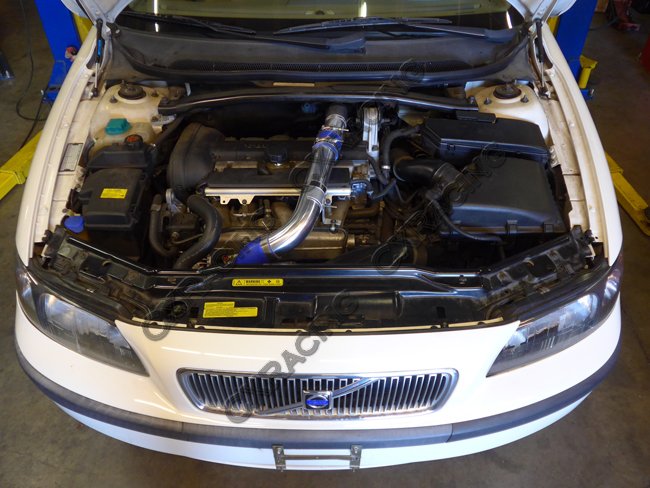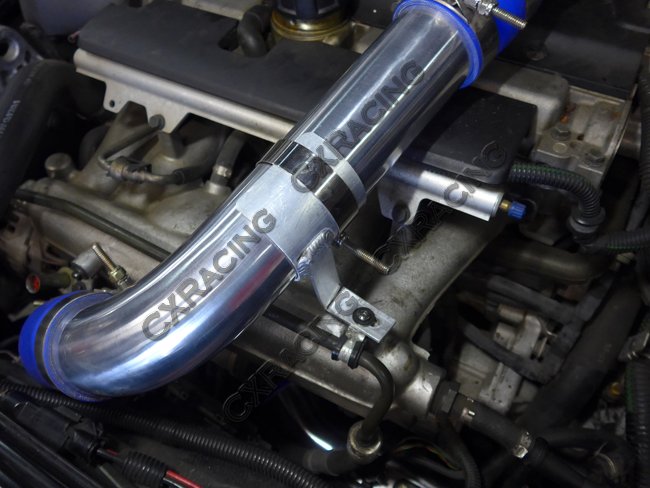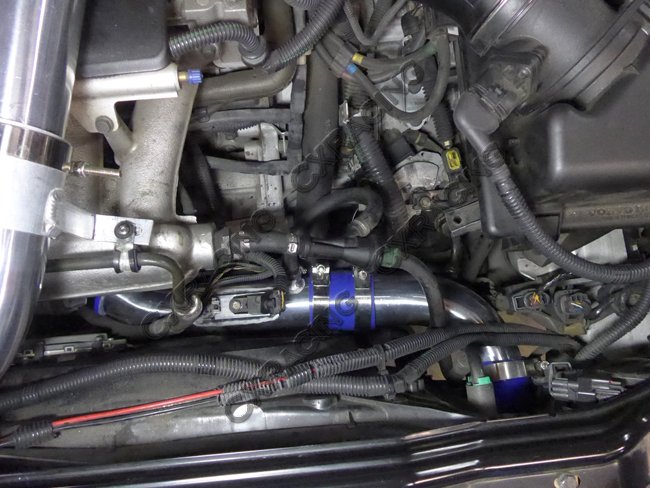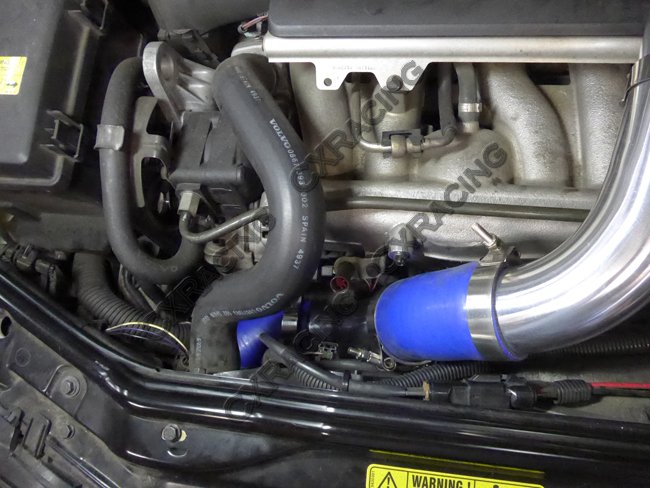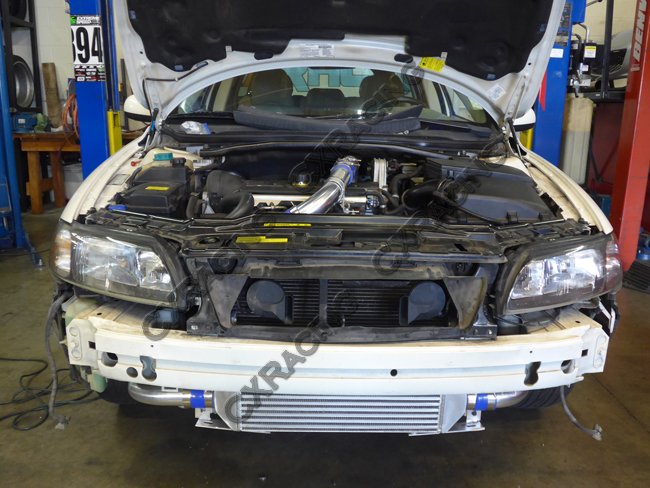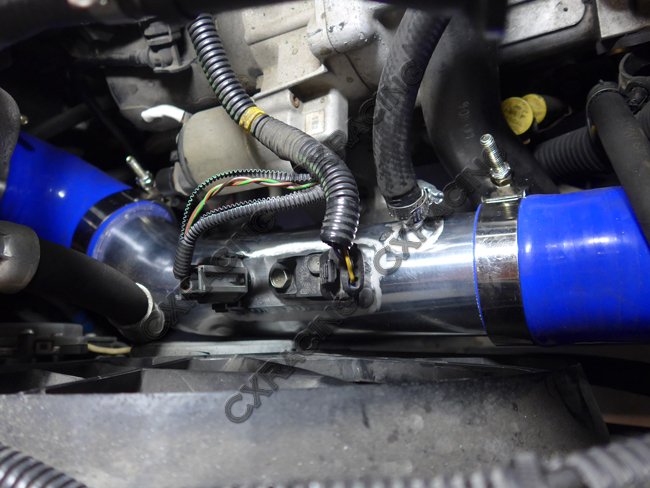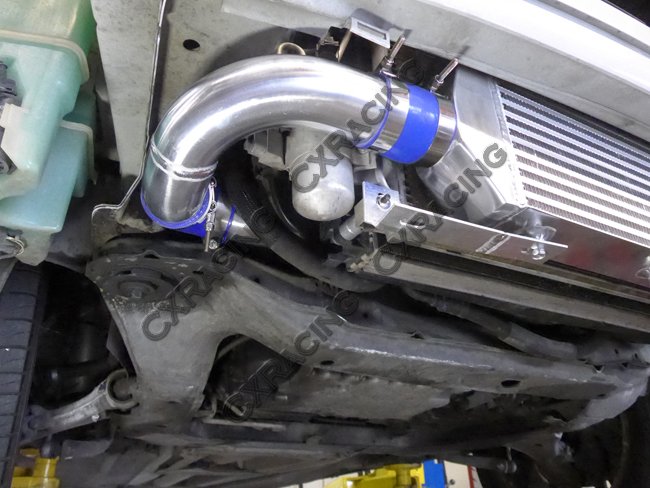 Note: Need to Use 2 Aluminum Spacer to Fill In Original Intercooler Gap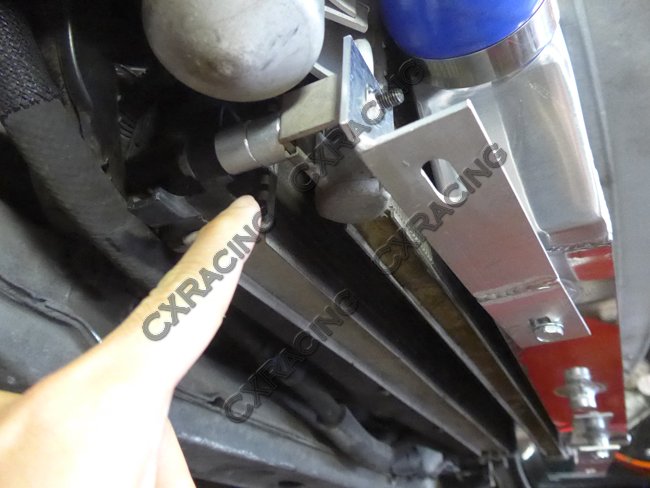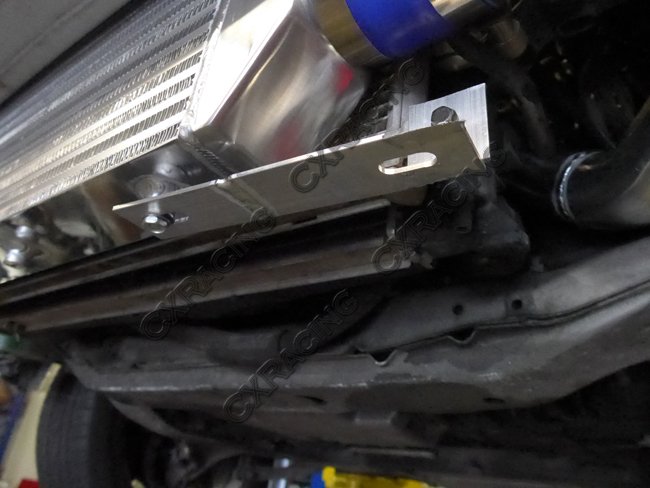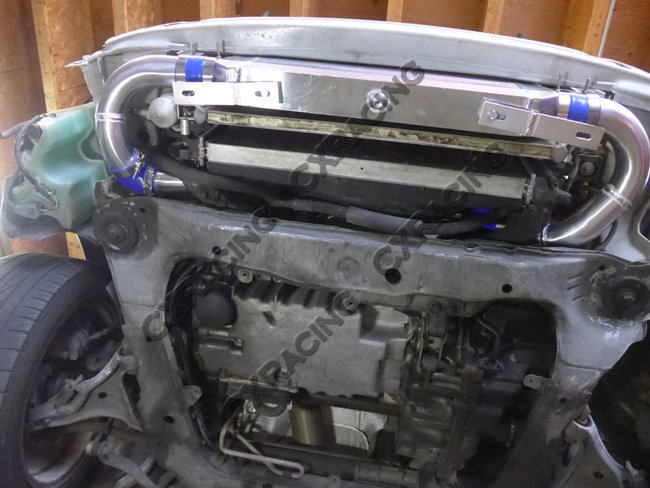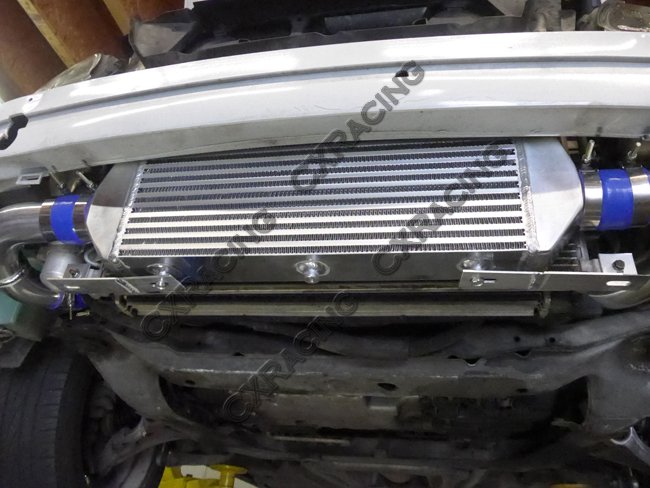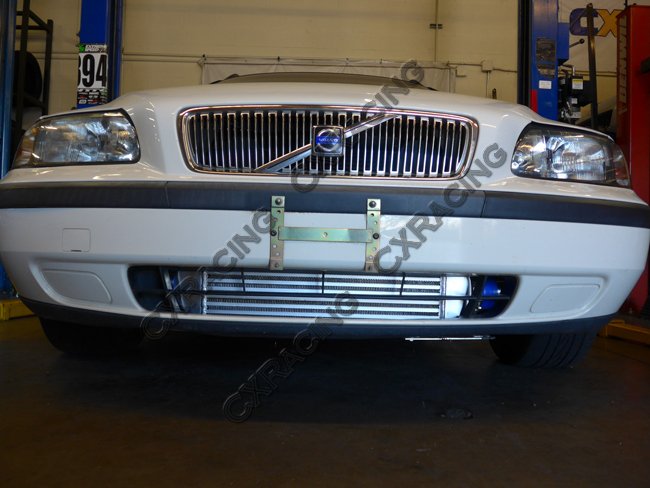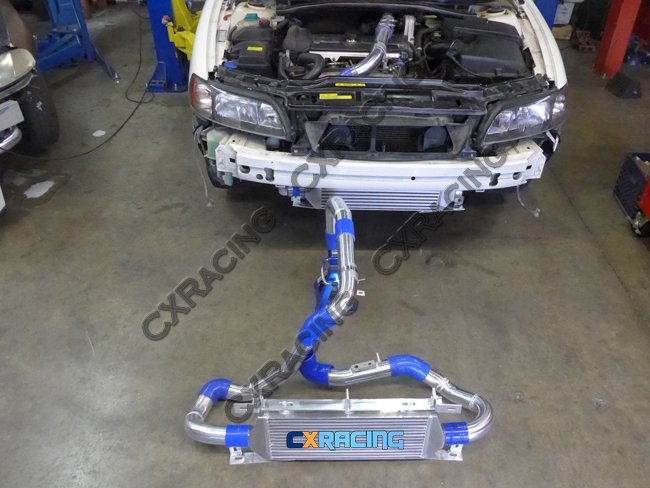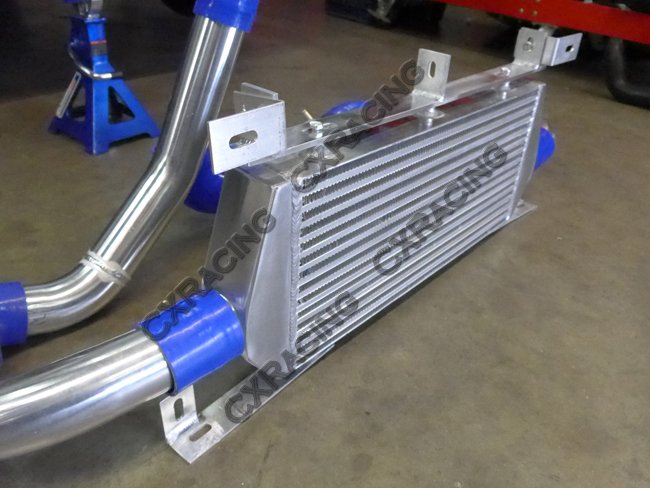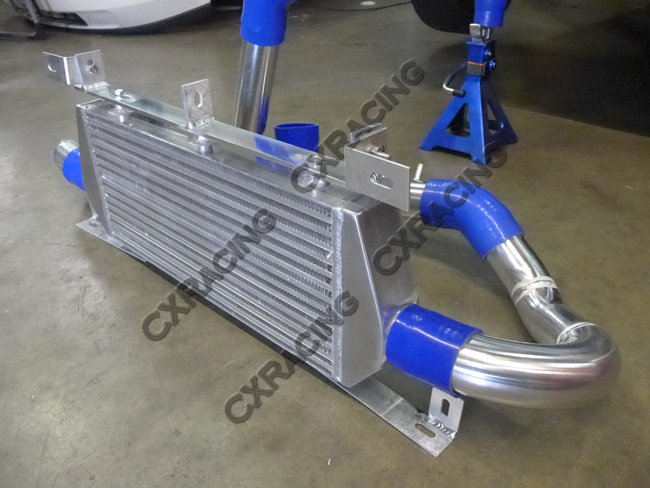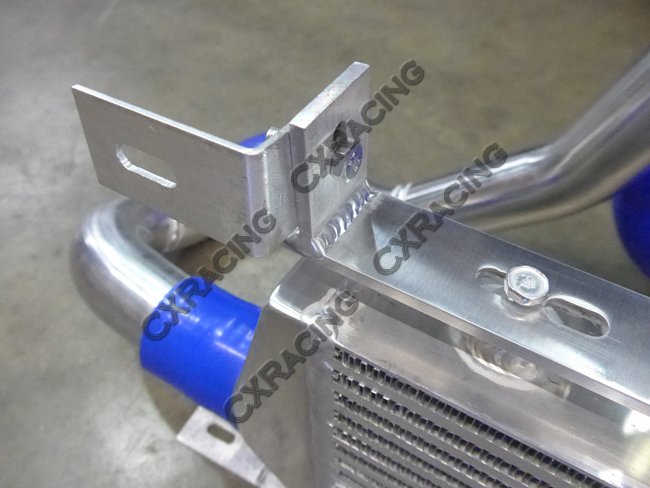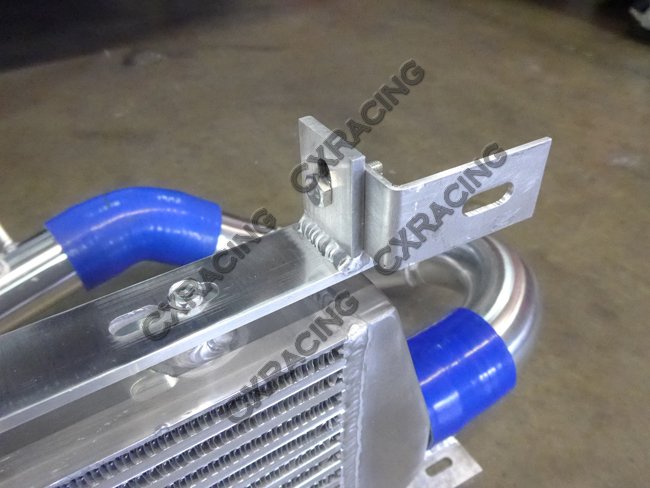 Intercooler + Pipe Piping Kit For 00-07 Volvo P2 V70 XC70 2.4T S60
Brand: CXRacing
Product Code: KIT-V70-9907-24T-IC0037
Availability: In Stock